August, 2017
now browsing by month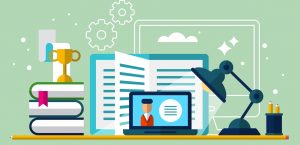 The rapid evolution of technology has created new methods of delivering education to students to the extent that some authors have even predicted the end of colleges as we know them.
Numerous entrepreneurs are now focusing their energies on hacking the education industry in a scalable way.
The use of technology in the education sector has been consistently growing. Some even claim it may be growing a little too fast.
Nevertheless, the eLearning space remains one of the hottest spaces in tech with a myriad of innovative tools ranging from software to mobile applications and online portals/platforms.
If building an eLearning startup is somewhere in your bucket list journal, here are 5 edtech startups that are developing innovative products and ideas that you should probably take note of.
1) Quipper
Quipper envisions a society where all students (even those living in rural areas) are given the opportunities to learn from the best tutors and access quality. This startup provides an online learning platform that supports teachers in class management at primary and secondary school levels.
This UK-born platform equips teachers with the ability to build lessons online, connect directly with students, delegate tasks and more.
2) BYJU's: The learning App
This application was designed with a vision to increase the pace of learning among the students by bringing interactive activities and engaging animated videos into the delivery of educational content.
The startup managed to raise $50 million from Sequoia Capital and The Chan Zuckerberg initiative (CZI) among other investors.
In September 2016, the app crossed the 5 million download mark.
3) Embibe
This online portal enables AIPMT, CET, JEE, BITSAT and AIIMS students to prepare for tests and is specially catered to engineering entrance examinations.
Receiving $4 million in funding, this startup focuses on analytics and content to get the most important information at the right time to students and claims to have more than 15,000 users.
4) Kahoot!
The top education app on the UK and US Apple app stores, users can create a fun learning game in just a few minutes and play them in groups with each player answer the questions on his/her own device (smartphone…etc) while the game is displayed on a shared screen.
Teachers can also create their own games and quizzes on the platform.
The app now has 50 million users every month.
5) Simplilearn: Get Certified, Get Ahead
Catered to working professionals who want to advance their careers or simply pick up a new skill, the platform has over 400 courses in big data, programming and more.
It is one of the world's leading certification training providers and has helped over 500,000 companies and professionals in more than 150 countries get.
The startup raised $15 million in Series C funding and rose to a funding total of $28 million.
Have an article to contribute to Union?
Email us
.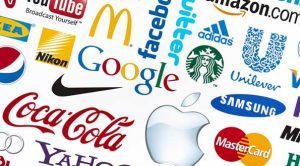 The Marketing professionals are increasingly involved in jobs that are not only directly related to their degree, but which also require a wider range of skills and knowledge. This has resulted in more options being available to a marketing graduate. Some of the popular job options available in marketing are:
1) Marketing Manager, or a marketing "all-rounder," who has a broad range of skill set, including strategic thinking, and deep understanding of full marketing picture.
2) Brand Marketing Manager, who works with a branding agency, or acts as an in-house branding expert.
3) Marketing copywriter, who creates online and offline marketing contents for the organisation.
4) Social Media Specialist, who manages various social media platforms with customer-focused writing.
Social media and digital marketing – as noted by Impressive Digital Managing Director Robert Tadros – is one of the most highly sought skills from fresh graduates in today's job market. Many high paying marketing jobs are available, especially to those who have international experience, and can understand various culture and media strategies together with newer channels. In addition, marketing salaries are highest for those in revenue-generating positions. Some of the top earning marketing jobs include:
1) International Marketing Executive, who is responsible for planning and directing international marketing strategies to capture audience attention in different cultures, markets and channels.
2) Top Channel Development Executive, who runs channel development in ways that maximize revenues
3) Marketing Executive, who can quickly adapt their company's strategies and philosophies across a wide variety of ever-changing channels.
Forbes adds names such as Cadence Design, Juniper Network, The Coca Cola Company, Marvell Technology and Oracle to the list of organisations that pay the most for marketing jobs.
However, jobs in marketing are constantly evolving and the student of marketing can land up many exciting new job options in the future. According to content marketing influencer, Steve Olenski, some of the future marketing jobs are:
1) Chief Experience Officer, who will oversee development and implementation of products, services, and communication of user experience.
2) Augmented Reality Producer, who will engage with alternative methods of communication with the aid of technology, to help consumer virtually try products or services.
3) Lead Data Analyst, who will analyse and interpret marketing data.
Have an article to contribute to Union?
Email us
.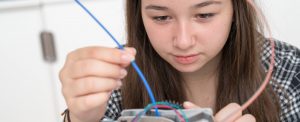 This week, a software engineer at Google was fired for writing a widely-derided internal memo, critiquing the company's diversity efforts for ignoring the "fact" that women are just biologically different from men. The author of the 10-page memo claimed, among other things, that women are innately less competitive than men—and that these differences are "universal across human cultures."
As damaging as it may be to perpetuate ideologies predicated on a belief that biology holds women back, the memo forces a tough and important conversation about the systems and motives that undergird our behavior. And, more importantly, what we can do about it.
Because while the demographics of the tech industry may reinforce the author's notion in a world where our collective experiences make the theory easy to accept, it takes very little Googling to discover cultures that prove the memo's author to be wrong.
Much has been written about Northern India's Khasi tribe, for example, which traces ancestry through maternal—rather than paternal—lineage. In "The Why Axis," economists Uri Gneezy and John List examined the Khasis in the context of a broader discussion about the structures and incentives that lead to inequitable outcomes, from the workplace to the playground.
More importantly, the authors shine a light on hidden motives or unexpected causes of suboptimal societal outcomes. In one experiment, auto mechanics charged a wheelchair-bound person more for repairs—not because of implicit or explicit bias, but because they assumed someone with limited mobility would be less likely to shop around. When the customer in a wheelchair announced he was getting multiple bids for the work, the pricing offered was identical to that offered to other customers.
It's a body of work that may be especially relevant to an edtech community with the potential to shape norms that influence tomorrow's workplace. But it's easy to overlook if we don't think purposefully about gender during a design process.
In an experiment with Tanzania's Masai tribe, an intensely patrilineal society, Gneezy and List asked participants to choose between trying to win some money by successfully throwing a tennis ball into a bucket, or winning larger sums by playing the same game against another person. Half of the male participants chose the competitive option, while only 26 percent of women did. When the same exercise was carried out in the matrilineal Khasi tribe, 54 percent of women chose to compete, while only 39 percent of the men did.
The experiments disprove the central tenet of the Google engineer's memo—that women are biologically wired to cooperate, not compete. They help us to understand the impact of culture on an individual's proclivity to compete, identify reasons for gender differences in competition, and create an opportunity to craft cultures that nurture our cooperative and competitive instincts.
Last year, an all-girls team from Michigan called the Pink Eagles won our global robotics competition. Siena Molinaro and Ena Garza from McAllen, Texas won third place. Overall, girls made up 44 percent of the 20,000 competitors across 52 countries, and 35 percent of overall participants in the younger (6-8) age bracket.
Enthusiasm among girls for the competition wasn't an accident. Early tests of our robots revealed that girls tended to view robots with wheels as toys for boys. As a result, we opted to hide the wheels—placing them underneath the robot's body. It's a seemingly minor aesthetic difference, but one—among many—with real ramifications for increasing the appeal of computer science for both boys and girls. Our design process also led us to give our robots one eye and three legs to make it look like nothing else on Earth. It's not a bug, puppy or anything else that may appeal more to one sex than the other. With our robotics competition, we focused on solving a problem, rather than creating a battle bot-style competition, to attract a broad swath of students.
Yet purposeful design in education isn't about simplistic choices like making Legos pink or exploiting what author Peggy Orenstein describes as "gendered play patterns,"—the assumption that girls will be more interested in building a Lego hair salon or cafe than a Millennium Falcon. It's about focusing on storytelling, music, and games that appeal to both girls and boys. It's about making sure children feel like they belong—and searching for data that might challenge long-held assumptions about their behavior.
Of course, it shouldn't take the Pink Eagles or Khasis to show us that girls are as innately competitive as boys. Or a misguided memo to spark debate about how and whether, in the Silicon Valley, right-leaning views may be marginalized, ignored or unfairly characterized. We do better as designers and entrepreneurs when we create products that reflect aspirations rather than norms, and with the mindset that whether or not we change each other's point of view, we will come away wiser from the debate.
Have an article to contribute to Union?
Email us
.