Where Can a Marketing Degree Get Our Students in 2017?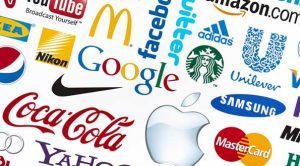 The Marketing professionals are increasingly involved in jobs that are not only directly related to their degree, but which also require a wider range of skills and knowledge. This has resulted in more options being available to a marketing graduate. Some of the popular job options available in marketing are:
1) Marketing Manager, or a marketing "all-rounder," who has a broad range of skill set, including strategic thinking, and deep understanding of full marketing picture.
2) Brand Marketing Manager, who works with a branding agency, or acts as an in-house branding expert.
3) Marketing copywriter, who creates online and offline marketing contents for the organisation.
4) Social Media Specialist, who manages various social media platforms with customer-focused writing.
Social media and digital marketing – as noted by Impressive Digital Managing Director Robert Tadros – is one of the most highly sought skills from fresh graduates in today's job market. Many high paying marketing jobs are available, especially to those who have international experience, and can understand various culture and media strategies together with newer channels. In addition, marketing salaries are highest for those in revenue-generating positions. Some of the top earning marketing jobs include:
1) International Marketing Executive, who is responsible for planning and directing international marketing strategies to capture audience attention in different cultures, markets and channels.
2) Top Channel Development Executive, who runs channel development in ways that maximize revenues
3) Marketing Executive, who can quickly adapt their company's strategies and philosophies across a wide variety of ever-changing channels.
Forbes adds names such as Cadence Design, Juniper Network, The Coca Cola Company, Marvell Technology and Oracle to the list of organisations that pay the most for marketing jobs.
However, jobs in marketing are constantly evolving and the student of marketing can land up many exciting new job options in the future. According to content marketing influencer, Steve Olenski, some of the future marketing jobs are:
1) Chief Experience Officer, who will oversee development and implementation of products, services, and communication of user experience.
2) Augmented Reality Producer, who will engage with alternative methods of communication with the aid of technology, to help consumer virtually try products or services.
3) Lead Data Analyst, who will analyse and interpret marketing data.
Have an article to contribute to Union?
Email us
.