Education Technology
now browsing by category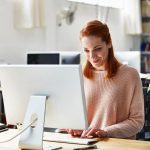 Historically, education has been a traditionally-clad industry. This has been the way since the very beginning, and it has been a remarkably and undeniably successful approach. Until now. The world today is vastly different to the one that existed fifty, even twenty years ago, and every aspect of life – including education – has evolved in the process. It is the way of the modern world that progress yields ongoing successes and futuristic innovations. In the case of education, those successes and futuristic innovations come in the form of a specified branch of technology that is making education easier, smarter, faster, stronger, bolder, and better than ever.
Technological disruption impacts education
Technological advancement has disrupted practically every aspect of life in the modern world. In the academic landscape, technological advancement and rapid digitalisation have made their mark in the form of automation, virtual enhancement, digital resources and materials, personalised learning, and globally inclusive learning methods and models. While there was nothing necessarily wrong with traditional education, there is something to be said about the fact that the world has changed, and with it have changed the most effective ways for students to engage and learn. In this way, it is entirely understandable how technological impact came to be such a phenomenal innovator in global academics.
Understanding education technology
Aptly referred to as EdTech (or, education technology), this branch of technological disruption focuses all its energy and resources on the international education sector. From the ways in which learning and teaching methods and models are offered to the appropriate parties, to the personalised and globally inclusive frontiers changing the game in education the world over, and everything and everywhere in between, EdTech is making magic, turning dust into glitter. While initially, people thought of EdTech as an invasive replacement tool, it is quite the opposite, and has proven as much since the beginning.
EdTech is all about thriving alongside traditional education methods and models to provide the best possible experience for educators and learners around the world. Traditional education will always have its place in the global academic sector, but we are now beyond the point where strictly traditional approaches rarely (if ever) work well on their own. These days, students have grown up immersed in and surrounded by technological advancement and digital innovation, and they expect and thrive when their educational environments exhibit these same (or at the very least, similar) ideals. So, once again for emphasis: the point of education technology is to strengthen overall education, rather than replace traditional education modules altogether.
EdTech is making waves in global academics
Every facet of the learning experience today has been digitally enhanced in some way – even if that way is not immediately obvious to the naked eye. Everything from the platforms that courses and assessment modules are writing a college research paper, to the ways that individuals can learn and teach, and everything in between, has been positively elevated. Around the globe, this is an all-new frontier in academics that is spurring on an entirely new and transitory phase in education; a phase that is set to make future generations of learners even more prepared and skilled for life after education.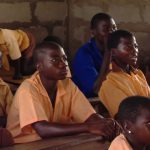 Today, we stand at the forefront of a changing world. Every second of every minute, new data is being created. Attending a recent conference, an interesting statistic was utilized. 65% of today's children will work in a job that does not exist yet. 65%. That is an incredible amount of people and changes to industry, but it is important to reflect on what that really means and where it starts.
The first considerations are not what could be, but are founded in what is occurring today, while we prepare for tomorrow. At this foundation, as a society it is essential to consider the influences of technology today. Education technology (also called EdTech), is changing faster before. Where it used to take weeks or months to understand fundamentals of how to teach the right way to all the different learning styles, is now being done in weeks.
Teachers are being given access to products that enhance their ability to teach. This type of teaching increases learning by allowing participation in a changing world. From various online courses to paid surveys, participation nw adapts to the learning styles of the users while connecting the important points of hands on learning that can be left behind with the implementation of new technologies.
What do the technologies look like? In many cases, we are already using them. Many schools have implemented a 'Bring Your Own Device" protocol. By utilizing a BYOD method, allows educational systems to keep up to date for minimal cost. In fact, many schools have already been removing stand alone desktops from the classrooms in favor of tablets, or other devices like personal cellphones.
In many cases, educational technologies incorporate programs that use databases. A successful example of these types of databases is CMMS Software. This technology enables priority development, due date alternations if needed and problem reporting. To further the benefits of educational technology in the classroom, in the hands of the right teacher a database program like the one mentioned above can stimulate cognitive capabilities beyond expectation.
However, there are challenges facing the incorporation of educational technologies in the classroom. First, a teacher whom is willing to utilize and take the time to learn these programs is essential. Teachers are the driving force that will increase the ability of the next generation to fulfill the 65% of jobs that have yet to be created.
Next, it is essential to provide access to these software programs and the devices that support them. In a 'No Student Left Behind' society, this needs to be incorporated at an academic level that is sustainable for the cognitive abilities of children. The consistent investment by schools does not end at the purchase of a product. There is the need for constant technological change as well as updating and virus/hacker protection.
Since the invention of the telephone, humanity has been on a steady climb to technological change. Whether it was the development of the light bulb, or a hand held 'smart' phone, the changes are necessary for the advancement of youth who use educational technologies.
Have an article to contribute to Union?
Email us
.