What to Consider When Applying for an Online Course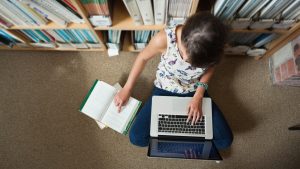 Depending on what you are interested in or do for a living, there are numerous courses that you can pick up to polish your skills. However, there are also a few things you should consider before you dive head first into something that catches your eye.
Money
Most of the courses online are free of charge or require little to no effort on the potential student's part to gain access, such as inviting friends to sign up or sharing the course. Skillshare is one of these platforms. Others provide courses at the fraction of the price of a degree. This allows individuals with a higher flexibility to learn whatever skills they may require, depending on their line of work. For example, a blogger could apply for a photography class and learn how to take better photos for their image; a florist or baker might benefit from learning calligraphy to offer their clients with quality products; or a business owner may pick up e-commerce in order to understand digital advertising and better market their services and wares.
Time
Being able to customize one's schedule definitely helps in terms of meeting due dates or course completion. One may even go through an entire online class in a matter of hours, if ever so inclined. And if reports of career instability as illustrated by Express UK are to be our future, we need to constantly enhance ourselves in order to maintain a job; not necessarily at the same company but creating opportunities for employability. Furthermore, a degree will usually take roughly three years to complete, whereby an online course can be completed within weeks or months; thus being time-effective.
Variety
As implied above, the future of employment is uncertain at most. According to the World Economic Forum Future of Jobs Report, we will not have the job positions we have today, in 2020. It is predicted that many of the jobs will focus on human relations, such as Service Orientation or People Management.
Certification
While the world progresses into automated forms of technology, experience and knowledge may beat out on high education certifications unless someone has the foresight to meet future demands. Therefore, even though the skills you have developed are not bestowed by an established institution, the world should have grown enough to recognize self-taught talents are no less qualified. Or, they will have to. Especially when it's something as niche as Machine Learning using Python Training. Python being one of the world's top programming systems.
Interest
In our modern day and age, there are certain skill sets we should develop in order to stay ahead of the learning curve. We have moved past the era of basic HTML, and entering a world where programming is an essential skill to have. It is instinctive to choose a field where your passions lie, but sometimes they do not align with what is crucial to our survival. Online courses give us the option to invest in ourselves affordably, without taking up too much of our time and therefore, allows for progression.
Have an article to contribute to Union?
Email us
.