Different Types Of Children's Book That You Can Choose For Printing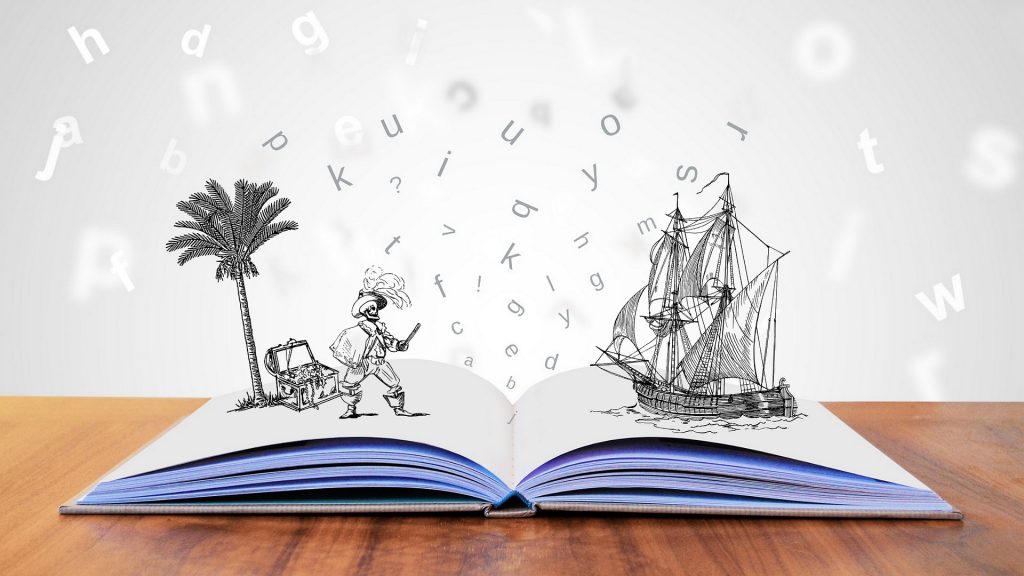 Every child requires a printed book that would help him/her develop adequately. However, with more people opting for self-publishing, there are a few things one should know about before choosing professionals for children's book printing procedures. Knowing about the market and targeted audience, helps in printing a book precisely that would sell without much hassle. 
Before rushing off to any print agency, an individual should know about some types of children's books that can be created. Discussing a type with a print agency will aid in knowing the estimate much better. So, have a look at the types of books you can print for the different age groups of children below in detail first and then go through some other details! 
Printed Books for the Different Age Group of Children 
Most books for kids are categorized depending on reading level and age of a child as it assists teachers and parents to determine ideal books for young readers. Have a look at these in detail before developing a book and sending it for printing. 
a. Illustrative or Picture Books 
This type of book is for children whose age is 6 or below. In such a book, texts consist of 500 words or less as the primary objective is to have bold illustrations on every page that would capture the attention and imagination of a child. 
One of the errors which most novice children book's writer makes is cramming too many words on a page or two. Understandably, it is difficult to write less when there are so many things one requires saying and one's creativity is flowing. However, when developing a children's book that would be printed and sold commercially, getting this right is essential. It will need succinct writing as well as discipline. 
Since a typical picture book comes with a maximum of 32 pages; it means that a writer will have to limit himself/herself to 15 words every page. In other words, just a few short sentences are what is allowed in every picture. 
Note: For ideal illustrations that would capture the attention of children and ensure that a book is worth buying, hiring a professional illustrator is vital, unless you are an excellent illustrator yourself!
b. Early Readers 
After the age group of six years or below, come the early readers, who are between the age of 6 and 7. This category of books is printed for kids who are new to the reading aspect. Books of this category will feature some illustrations; however, word count in such a book will be between 2,000 – 5,000 words. Hence, depending on the pages, words per page should be divided equally for better development of reading habits among children. 
c. Chapter Books 
After the early reader's classification comes Chapter Books for beginners. It is for kids who are of 7-9 years of age. In these books, amount of illustrations are much lesser and primarily focuses on the structure of a traditional book; however, short chapters are maintained to keep kids of this age group interested in reading. 
These books contain a limit of 10,000 words maximum in total. The number of chapters and pages tend to be different depending on the book. 
d. Books for Middle Graders 
This type of book often is longer and quite intricate, which is aimed at an age group of 9-12 years old. These books hardly have any pictures or illustrations most times and word count stays between 30,000-50,000 words. Chapters in these books are divided between long and short types depending on the story or book a child is reading. Though it is ideal for 9-12 years old, some books in this category can be enjoyed by people upto age of 14 or 15. 
e. Books for Teenagers
Books of this category are ideal for children who are in between 13-18 years of age. Books in this division are enjoyed by readers of most ages as mature themes are found in every story, which ignites the mind of people. 
Apart from this, books like these are similar to standard adult fiction types that tend to be enjoyed by all. Word counts for these happen to be 50,000 to 100,000 maximum. In addition, sometimes, some books from this category are enjoyed by adults too. 
It is crucial to know about the type of children's book before trying to create one and print it for commercial purposes. However, one of the questions that can lurk around in an individual's mind is that why knowing about children's book types essential for printing one? Well, the answer lies below!
Why Knowing about Children's Different Book Types Is Essential Before Printing One?
There are numerous reasons as to why you should know and understand about children's book types before developing and printing one for commercial purposes. The simple reason for this due to the fact that depending on the book type, one will get the price quote and other estimates from a print agency. 
Apart from this, number of illustrations, pages, texts involved, and more come into play, when ordering for a print. These aspects lead to the exact budget that one would need for printing a book in required quantity. 
Moreover, without aforementioned knowledge about book types, one will fail to understand the targeted audience and amount of sales that can be made after a book is printed and shipped to the clients. 
Furthermore, depending on the category, amount of texts are placed, which massively varies the cost of printing a book. Also, depending on level, a cover of a book is printed which would be appealing to a certain children's age group. 
Once you have an idea about the targeted audience for whom you are making the book, you can hire a print agency to get the job done for you. However, when hiring professionals ensure they fulfill all your requirements and have ample experience in this field. 
Therefore, without much delay, simply get in touch with a printing company today and provide them with the details of your book to get a print proof before mass printing.