Best Furniture Shopping Tips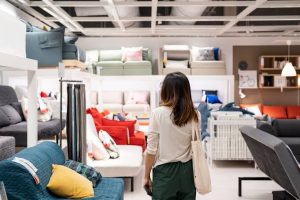 It has always been a rather daunting task to purchase furniture. This type of purchase isn't the same as buying a laptop or even a TV. You can't simply pay the money and carry the furniture out of the store. As a result, there are many questions and concerns when it comes to buying furniture. Here are the best tips on how to make a great purchase and avoid widespread mistakes.
The Furniture Industry
The furniture industry is going through a lot of changes, especially during the last 10 years since the recession. There are ups and downs but people will still need good and affordable furniture. There is good news though – you can easily go furniture shopping online these days and find great deals without the need to go out. Doesn't it sound awesome?
They are useful websites that offer furniture for sale, you can look through various options, compare prices, look through images and opt for something you really need. However, some people still want to go to real stores, feel the items, try them out, and make their final decision.
The bad news is that many real furniture stores are struggling as they don't have too many buyers, so they make funky offers and use sneaky gotchas to make people shop. Here is what you should keep in mind.
Don't Be Scared to Go Bigger
Real furniture stores are helpful as they offer potential customers an opportunity to see the real pieces of furniture with their own eyes, touch and test them and see how they really look. Some clients are afraid that larger items won't look good in their house or that there won't be enough space for everything.
In fact, many interior designers advise going bigger as larger pieces of furniture will make the whole room look bigger. You should only know how to place things in their right places. If the larger pieces of furniture are placed correctly, there won't be a problem. On the other hand, smaller items will make your room even smaller.
Furniture Costs
As we've mentioned above, furniture is something you won't be able to carry out with you once you pay for it, provided that it's not a small chair. Thus, it's essential to think about delivery. This question should be considered one of the first concerns to discuss before you make a purchase. Sometimes the price for the item may be normal but the delivery costs will be too high.
The second issue that is connected with bigger items is that you need to make all the necessary measurements prior to your purchase so that you know this particular piece of furniture will fit in your front door. Otherwise, you will be financially responsible for any potential damage during the delivery.
Price Tags
Whether you go furniture shopping in real stores or shop online, you should pay attention to the price tags. Even if you see a "50% off" sign it doesn't matter you will actually have a great deal. In fact, the real price tag was previously too high, so that the offered discount looks attractive to consumers. Don't fall for the first offer you see.
It pays to be responsible and take your time while shopping for expensive items. Look around and compare prices in several stores or online shops. Find out the real price for this piece of furniture, the one that you can afford to pay. The same is true about holiday sales and discounts.
Hopefully, these tips will help you find the best deal and avoid mistakes while furniture shopping.