April, 2019
now browsing by month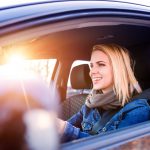 The number of students attending higher education institutions has skyrocketed in the past few decades, and as record numbers of teenagers and young adults begin attending college, many new industries have emerged, along with a significant focus on technologies that can expedite learning both inside and outside the classroom. As technology becomes an increasingly inseparable part of everyday life for the average person, colleges and schools have begun to look for ways to incorporate new and existing technologies into education curricula to avoid falling behind the times and simultaneously capture the attention of a growing number of tech-reliant students.
Many new education technology approaches focus on improving learning both inside and outside the classroom. More generally, many colleges offer traditional lecture classes that require regular attendance and participation, meaning the students must be physically present in the classroom on campus, and others offer online-only classes, featuring recorded or live-streamed lectures and online homework and quizzes, with a rising number of colleges offering some blend of the two, with some lectures pre-recorded and others requiring in-class attendance.
Very large sums of capital are being invested in emerging education technologies. In Ontario, for instance, millions of dollars are being allocated toward improving technology in classrooms that some argue is still not being implemented adequately. While the consensus about education technology is in general very positive, there remains to be seen an agreement over what the best methods and implementations are, where the money should be spent to ensure the best outcomes for students and educators alike. Some argue that training teachers should be a priority, while others believe that students would benefit most from more consistent access to the internet for research and information.
There is one major group of students, however, that is being forgotten. Commuter students, or off-campus students, as they are sometimes called, represent a growing percentage of the overall student body, and their experience on the whole is not always positive. Aside from issues dealing with colleges that are still focused on a student experience that involves living in traditional dormitories, commuter students tend to spend a lot of time in traffic, going to and from classes.
In Toronto, for instance, students can spend almost as much time traveling to and from class as they spend in the classroom itself – and that carries with it increased risk of accidents and other issues involved with traveling on the road. Only commuter students can immediately relate to how important cars are to their overall academic success, but they also have their unique struggles. Finding car insurance in Toronto, Ontario, and other large metropolitan cities can be difficult and stressful, and not every professor is sympathetic to flat tires or broken radiators.
Even so, as the number of students living off-campus and commuting to their classes increases, they are much more in need of good insurance, access to affordable repair and maintenance, and even reliable public transportation, than they are in need of a computer in the classroom that can connect to the internet, especially as the availability of internet-connected smartphones makes access to online information increasingly trivial. Important as innovation in the field of education technology is, a car is still the most indispensable technology available to the commuting student.